Cannabis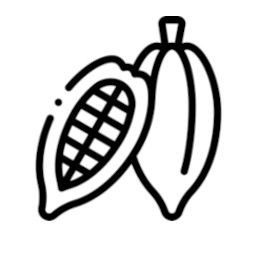 Cocoa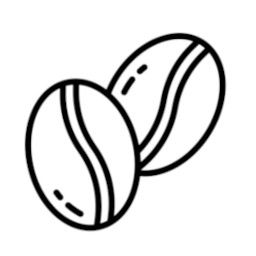 Coffee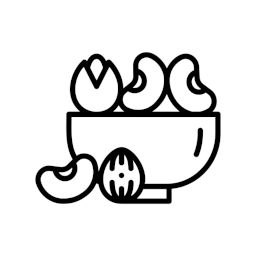 Dehusking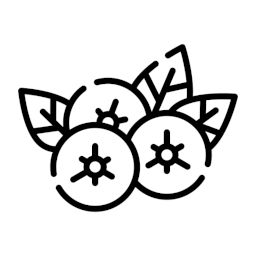 Depulping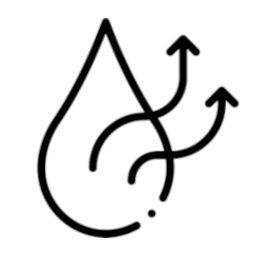 Drying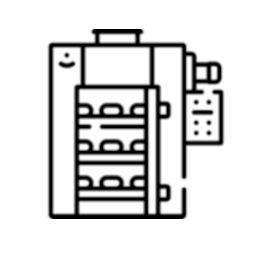 Drying Fruit & Veg.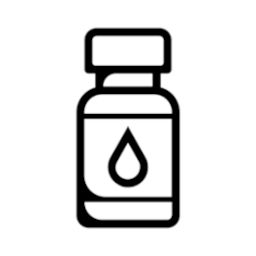 Essential oils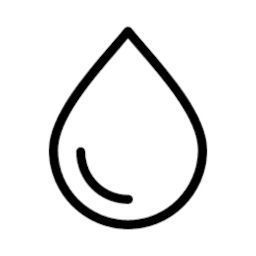 Extraction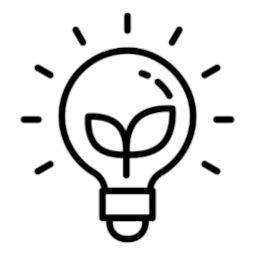 Food Innovation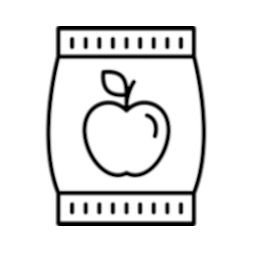 Fruit & Vegetables Snacking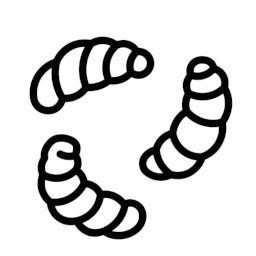 Insects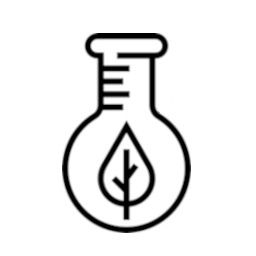 Non Volatiles extraction

Peppercorn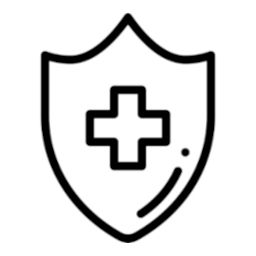 Sterilization
Vanilla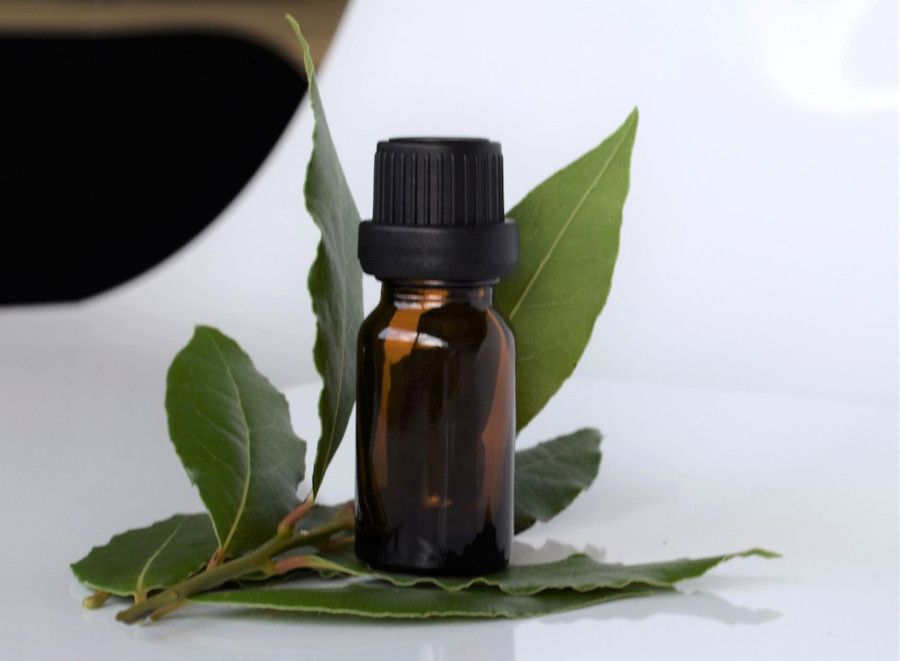 Disrupt the essential oil market with a unique, innovative and sustainable extraction technology.
Extract essential oils in only a few seconds
Improve extraction yields
Preserve thermosensitive compounds
No degradation of the biomass for further extraction
D.I.C. is applied as an alternative or in combination with standard distillation processes (Hydrodistillation, steam distillation, microwave distillation, ultrasound assisted …).
Reduce energy consumption by a factor 3 to 10.
D.I.C. extracted essential oils have spent only a few seconds at high temperature. We manage to preserve the more sensitive compounds for perfume innovative scent and reach a higher antioxidant activity for aromatherapy applications.
D.I.C. is quite effective on leaves (peppermint, cannabis, eucalyptus, patchouli, laurel, rosemary), flowers (lavender, ylang-ylang), roots (ginger, turmeric, vetiver) and wood (sandalwood, rosewood, cedar).
Essential oil extraction process with D.I.C.
EMULSION SEPARATION
by hydro-distillation
Drying fruits and vegetables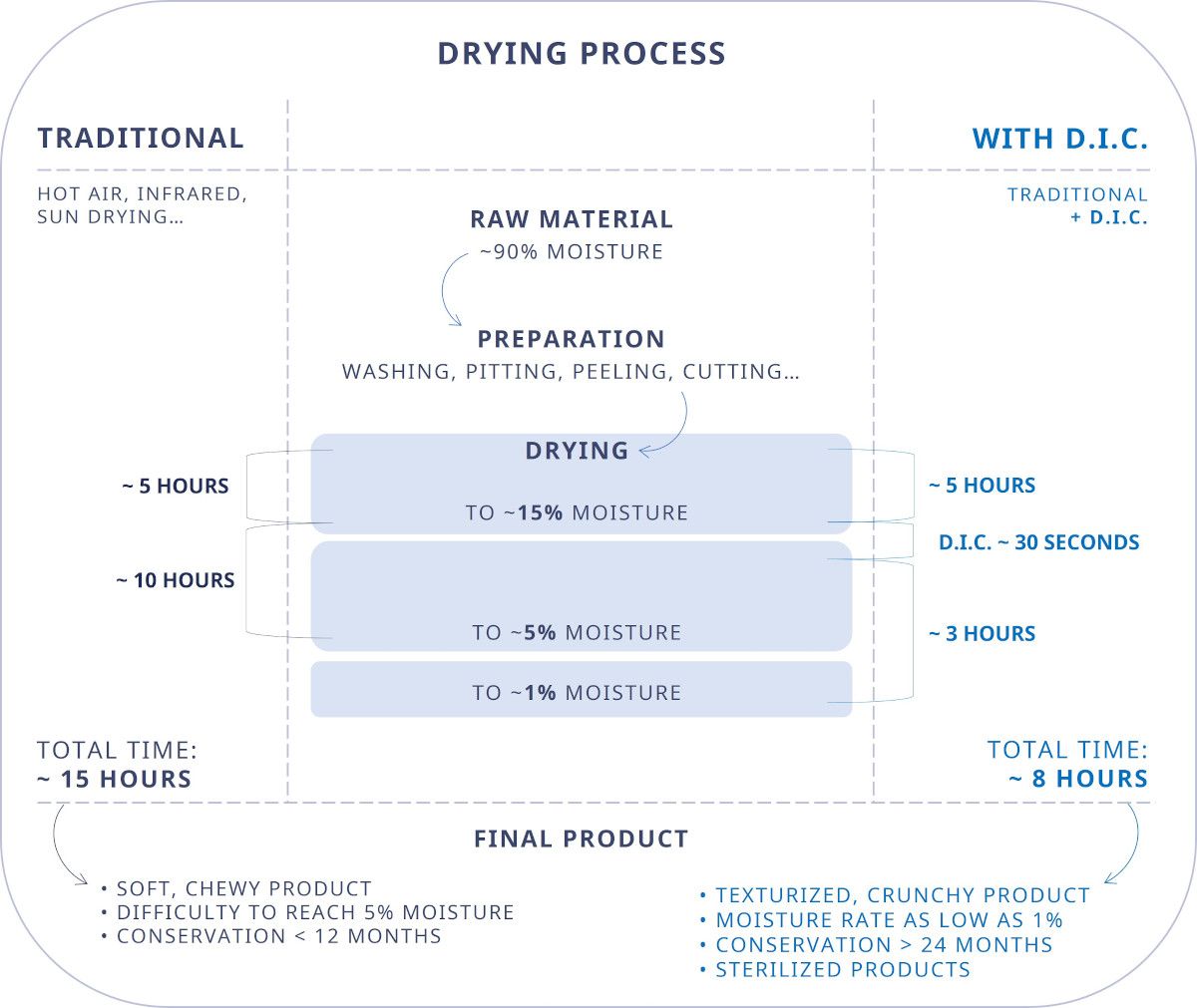 D.I.C.'s thermo-mechanical action is often exploited to enhance food drying performances, to develop innovative products or optimize production lines, and to reduce processing costs.
By opening the pores of the products, all the way to their core, water that is usually trapped in the heart of the matrice can be simply and completely drawn out of it, to reach a global moisture rate as low as 0%.
Depending on what you seek, you can play on all three D.I.C. parameters to get a more or less texturized and dried effect: fruit & veggie crisps, ingredient powders, diced incluson food for soups and more…
ALL THE INGREDIENTS…
Fruits and vegetables
Pulses and other plant proteins
Meats and cheeses…
HIGH QUALITY RESULTS
Moisture rate as low as 0%
Faster drying
Improved grinding (no stickiness issues)
Quick and tasty rehydration
Flavours preservation
…AND ALL THE TEXTURES
Crunchy, crispy
Soft and bouncy
Sliced, diced, grinded and powdered…
SIMULTANEOUS KILL STEP
D.I.C. is a kill step in itself.
Every cycle ensure the highest levels of food safety and is an easy way to reduce food waste due to food deterioration.
Fruit & Vegetable Snacking
Whether you wish to open new prospects on the snack food market, or simply boost an actual range of healthy snacks, D.I.C. offers a plethora of development opportunities for the snacking segment.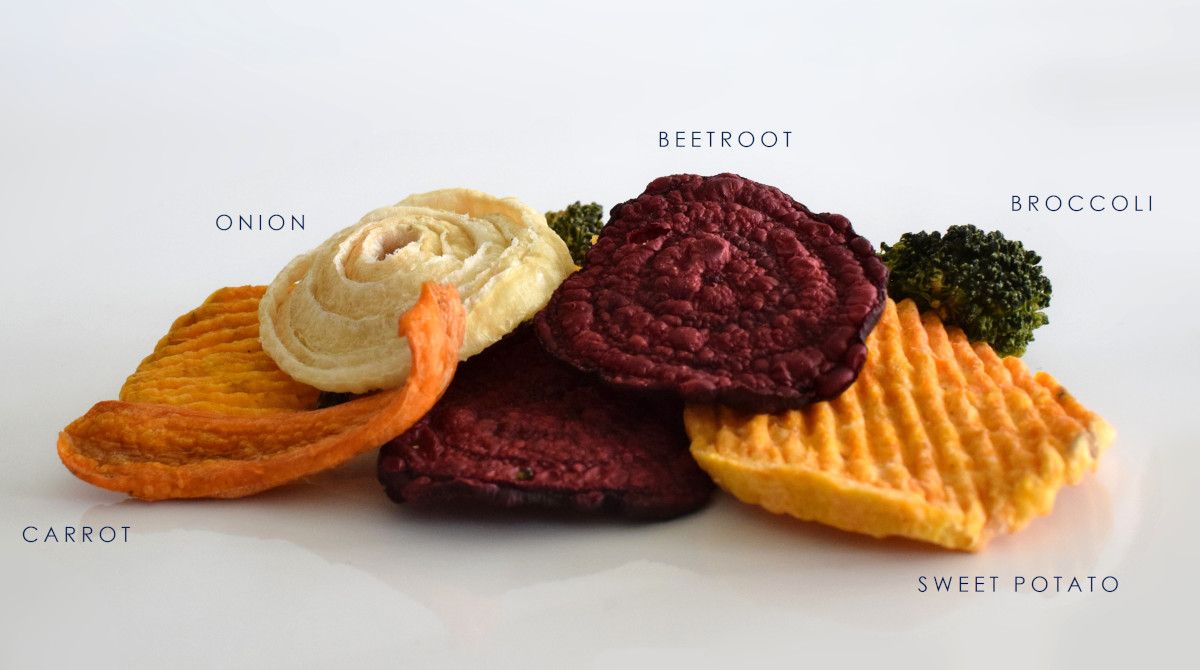 Dry Fruit and Vegetable process with D.I.C.
RAW FRESH MATERIAL
Apple, Carrot, Beetroot…
~85-95% water content
PEELING AND CUTTING
Shape it as you want:
slices, fries, cubes…
STANDARD AIR DRYING
Down to a 15 to 25%
moisture content
D.I.C.
Puffing the structure
A few seconds
FINAL DRYING
Hot air or infrared drying
Quickly goes down to 3%
SURPASS THE STANDARDS
Texturize products that extrusion cannot texturize
Extend shelf-life duration to the very long term
5 log sterilization
MEET CONSUMERS NEEDS
High nutritional benefits
No oil, no frying
Zero additive
Top organoleptic qualities
DISRUPT THE SNACKING CODES
Make healthy snacks fun and attractive to kids
Develop new, innovative, healthy snacks
SUSTAINABILITY MADE TASTY
D.I.C. also rimes with valorization: transform downgraded fruits and vegetables into crunchy, tasty crisps with a near infinite shelf-life duration.
HEALTH BENEFITS
D.I.C.'s thermomechanical action makes it possible to treat the products 100% naturally, without adding any oil, sugar, nor additive/preservative.
Nutrients and fibers are kept intact to the consumer's health benefit.
Dry Vegetable Healthy Snacking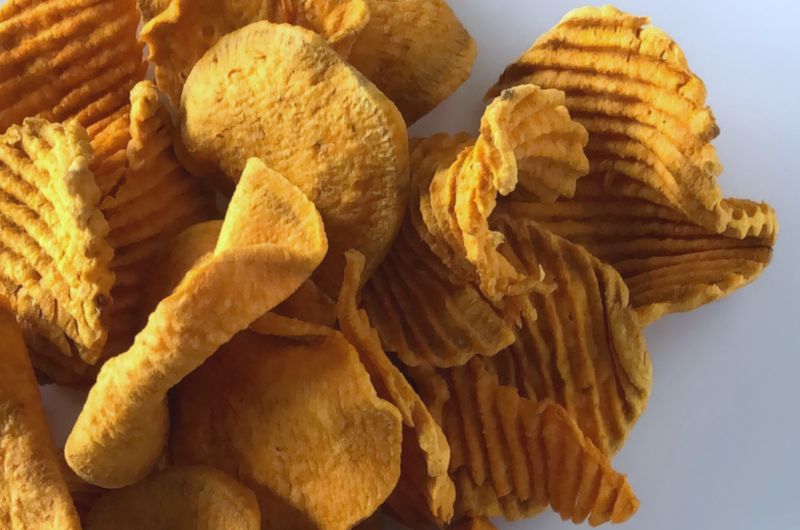 Sweet Potato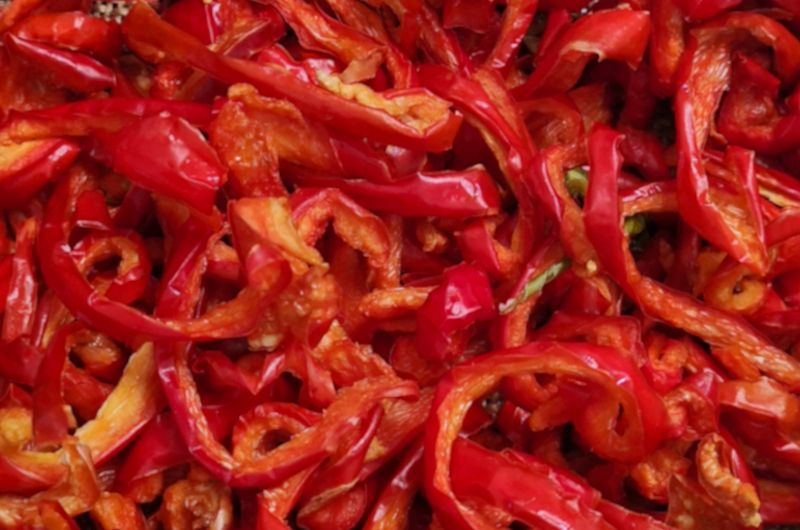 Bell Pepper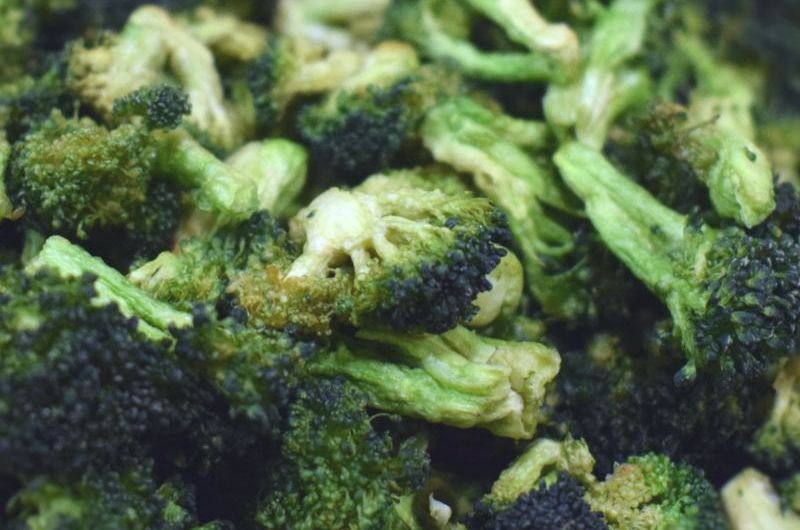 Broccoli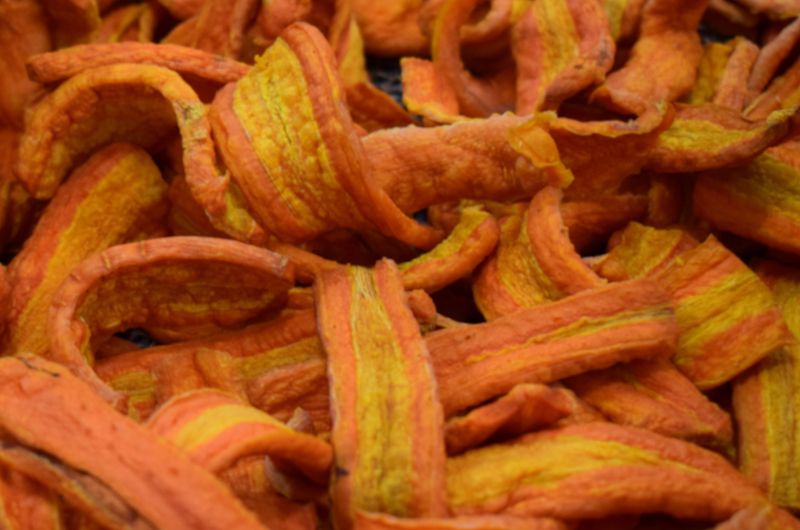 Carrot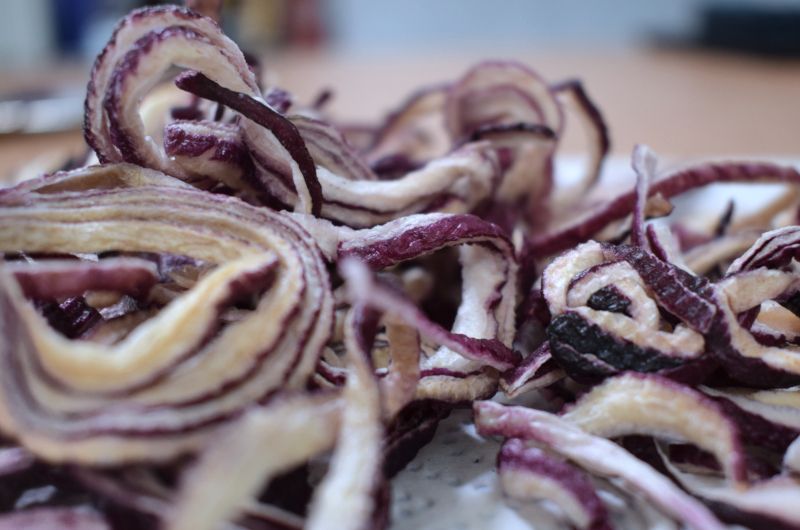 Onion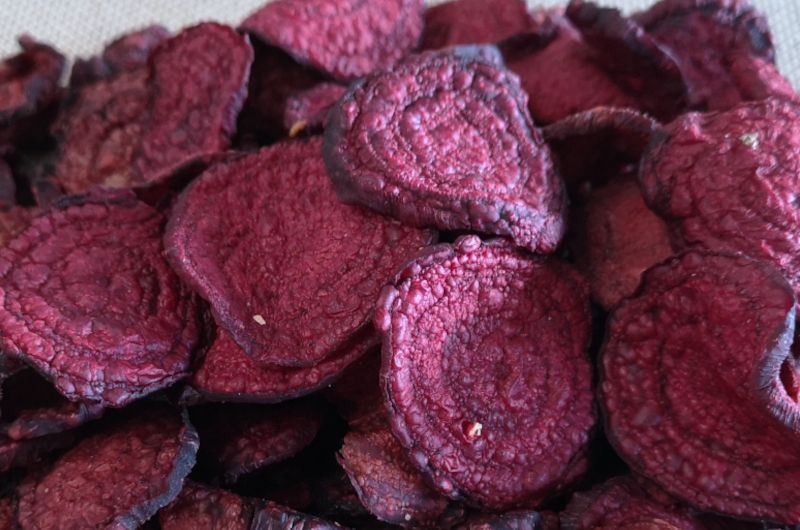 Beets
Dry Fruit Healthy Snacking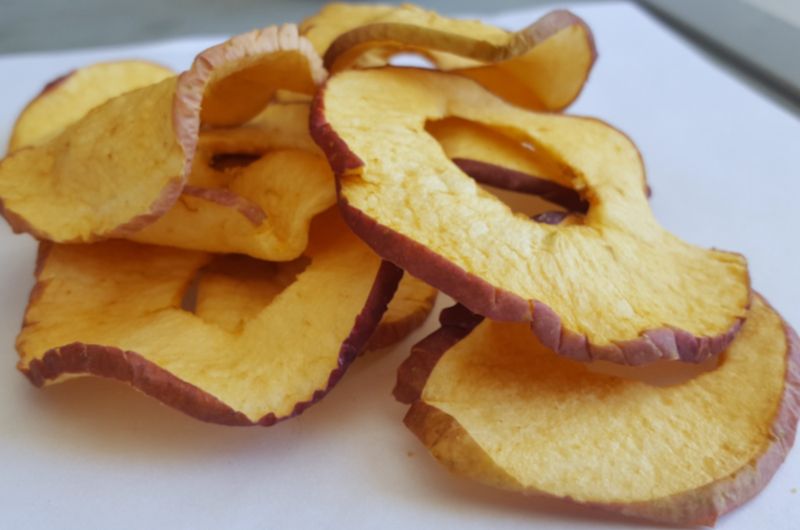 Apple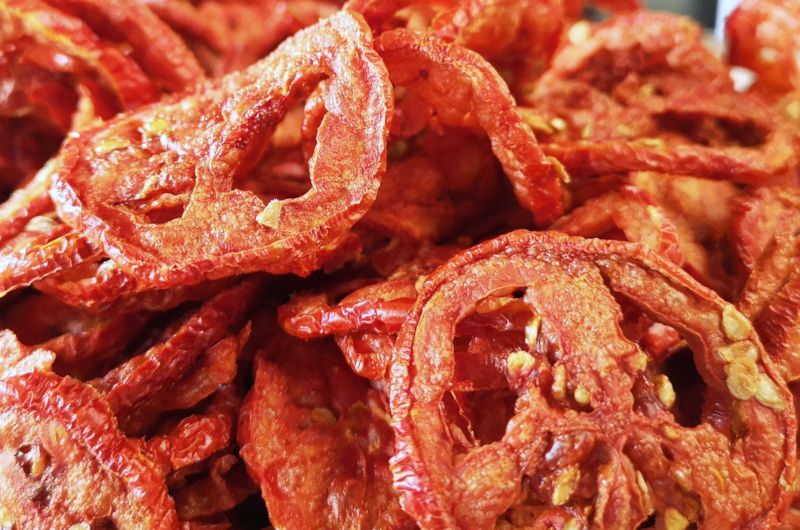 Tomato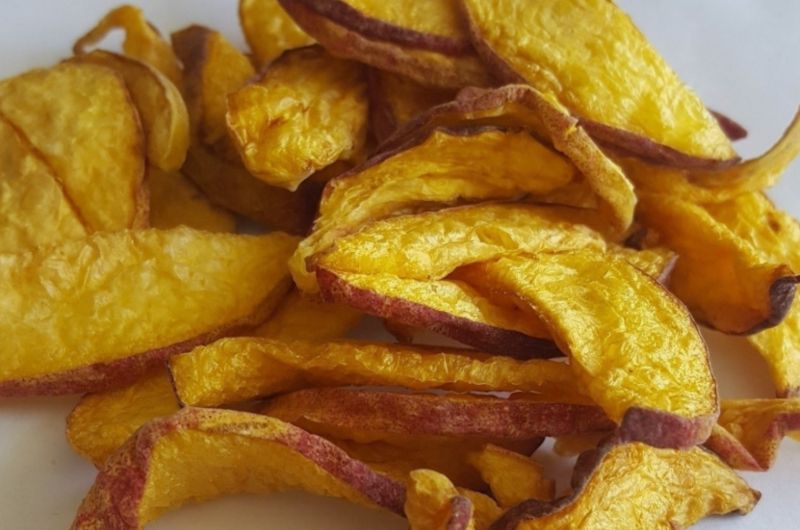 Peach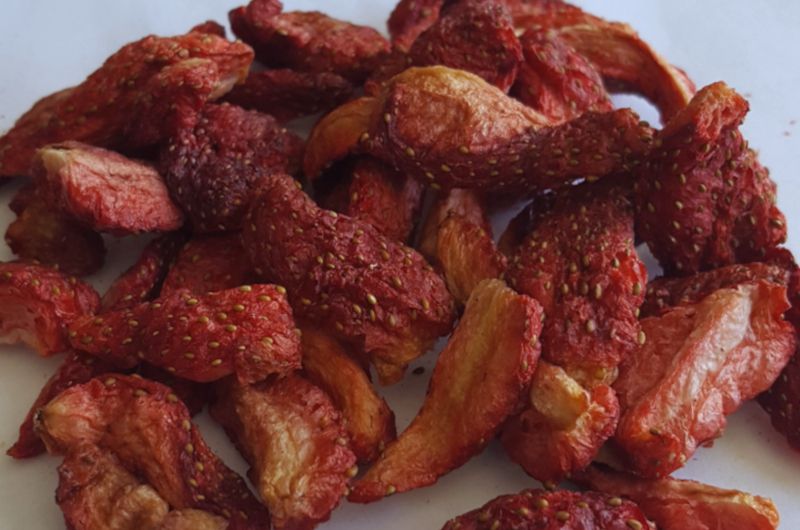 Strawberry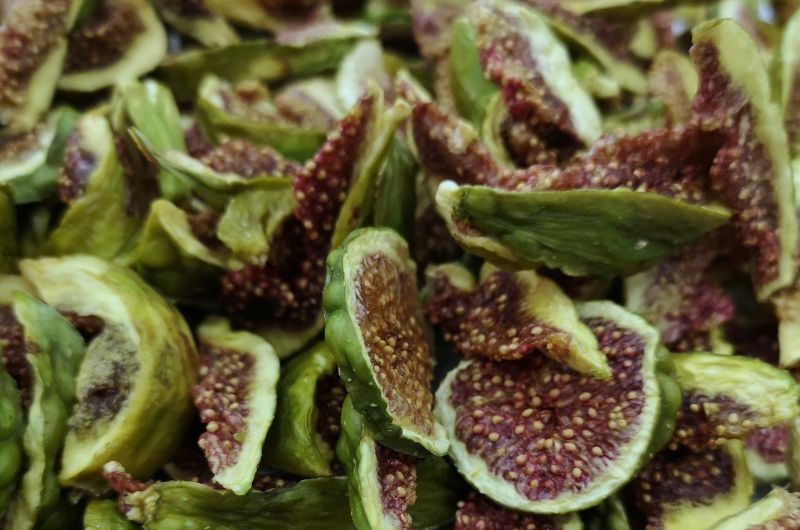 Fig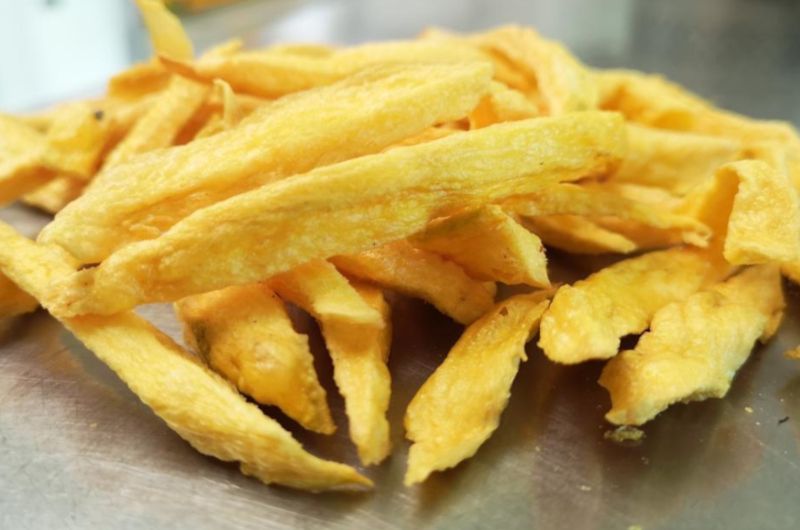 Mango
Among its wide range of applications, the D.I.C. features are of great interest for the green extraction sector.
Its effects represent a major asset for the direct extraction of volatile compounds (essential oils), and for non-volatile compounds extraction (lipids, antioxidants…) as a pretreatment of the matrices.
For compounds like oils, antioxidants… D.I.C. comes in combination with existing technologies (CO², solvents, press...) to improve the extraction.
By expanding the biomass structure, it:
Increases extraction yields
Takes less time and energy to complete the extraction
Improves the extracts quality
For essential oils, D.I.C. comes as an alternative to the classic distillation methods, with benefits including:
Preservation of thermosensitive compounds
Non-degradation of the matrix which can then be better valorized
Significant reduction of energy needs
D.I.C. was first designed to boost innovation in the Food Industry. It is a sustainable answer to the increasingly important challenges that face the agrifood industry.
D.I.C. disrupts the Food Market, optimizing production processes and answering the growing demand for food products that are healthier and better for the environment.
It nurtures progress in 3 key pillars for a better, more proficient and virtuous industry:
INNOVATION
New products
New textures
New concepts
SUSTAINABILITY
Product valorization and waste reduction
Loss reduction with sterilization
Natural long shelf-life duration
Low energy consumption
HEALTH
Food safety (5Log kill step)
Nutrients preservation
No added sugar, oil, additive
Antinutrients elimination
As a powerful opportunity booster, D.I.C. enables groups and companies to stand out on the market with original, high-quality, and reliable products.
Whether you want to develop an innovative, healthy, and tasty snack product, a natural alternative to ultra-processed food, or to ensure the highest level of food safety, D.I.C. can be the solution to your problematic, and to reach your marketing goals.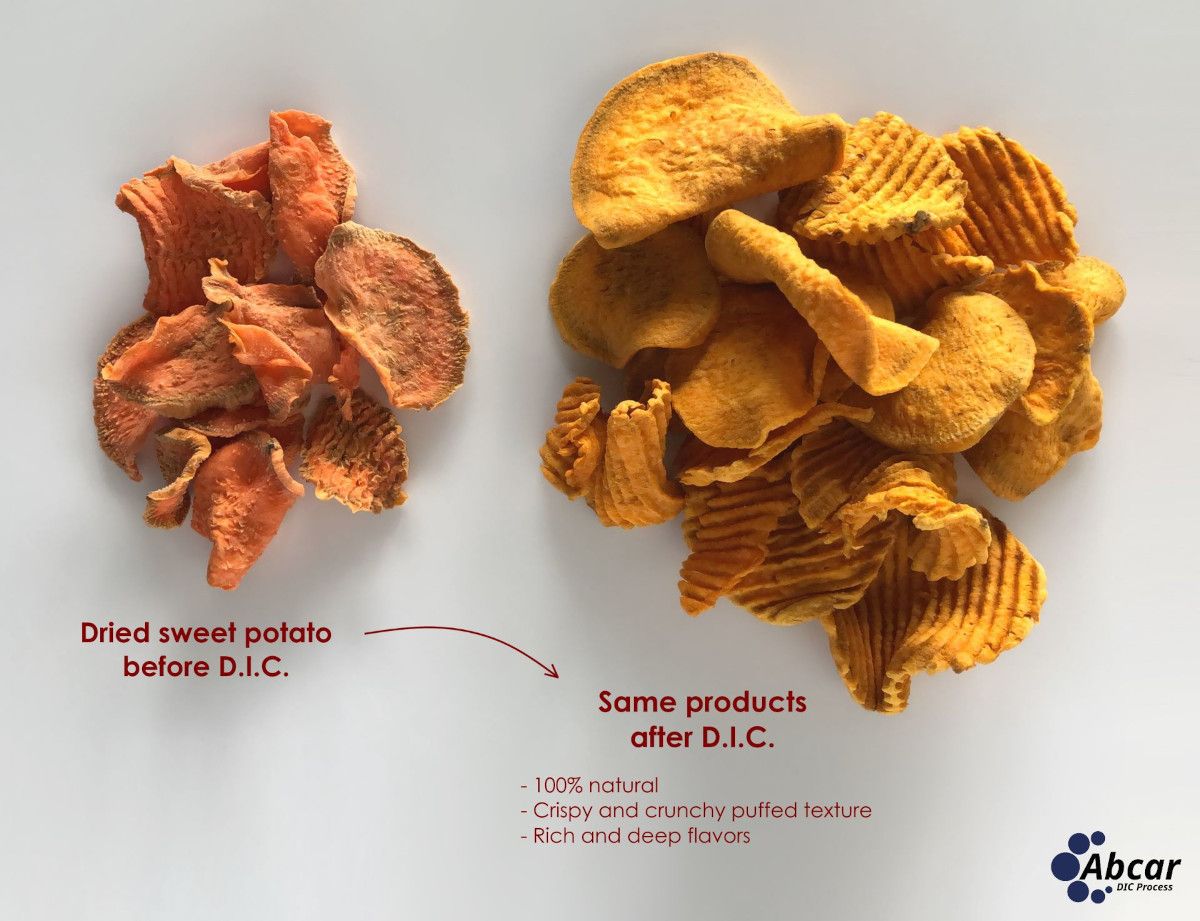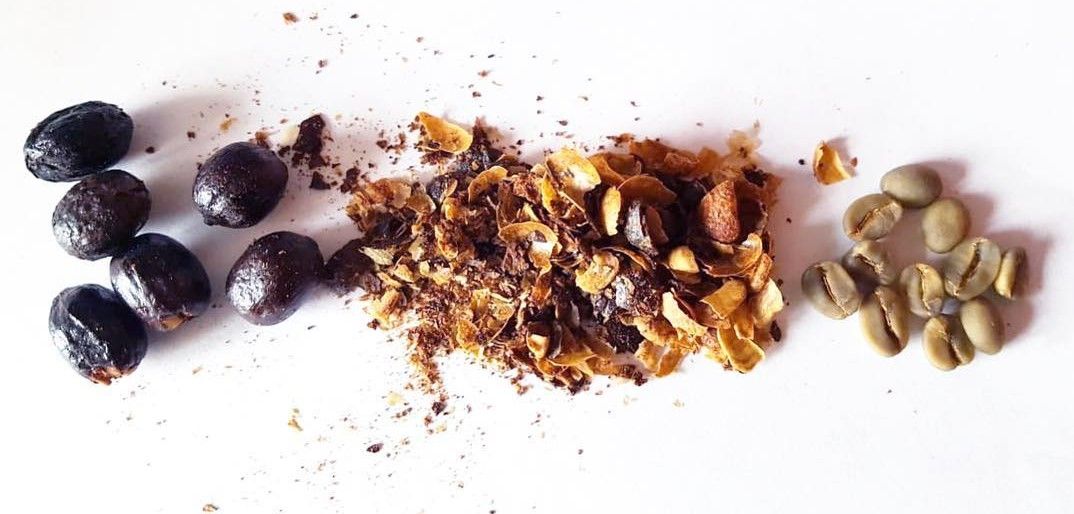 Revolutionize the coffee industry, introducing new quality standards on the market, with more sustainable processes throughout the whole chain.
Deactivate enzymes to stop green coffee oxidation
Texturize to increase compounds availability
Improve aromas, up to +13 SCA points
Reach higher roasting grades without burning
Coffee process with D.I.C.
STANDARD PROCESS
Roasting / extraction
Upgrade your transformation process, boost your production, and optimize your energy performance with D.I.C.:
Prevent enzymatic oxidation
Accelerate drying time
Optimize biomass extraction and purification
Ensure food safety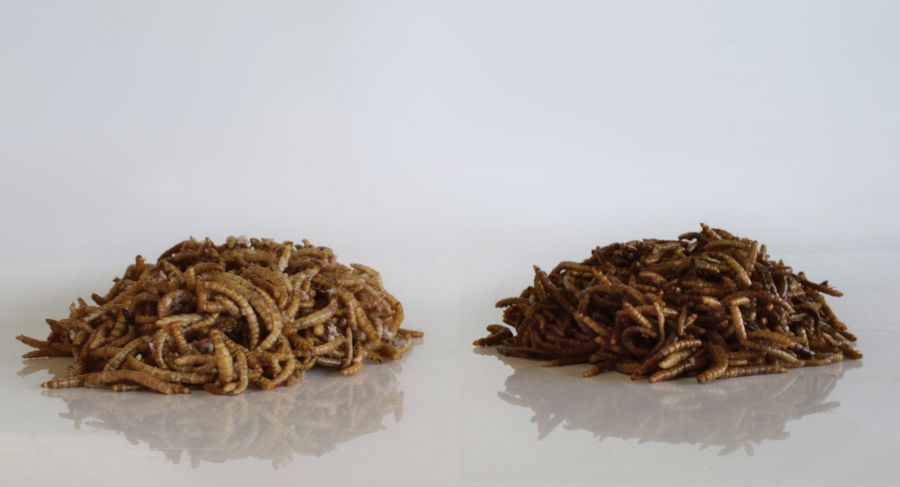 Insects process with D.I.C.
DRYING
Faster, sterilized, no oxidation
EXTRACTION
No enzymatic oxidation over time
More effective than any standard steam sterilization technologies, D.I.C. can reach a 5 log sterilization in only a few seconds.
The process is precisely adapted to each matrice, ensuring no degradation of the product compounds.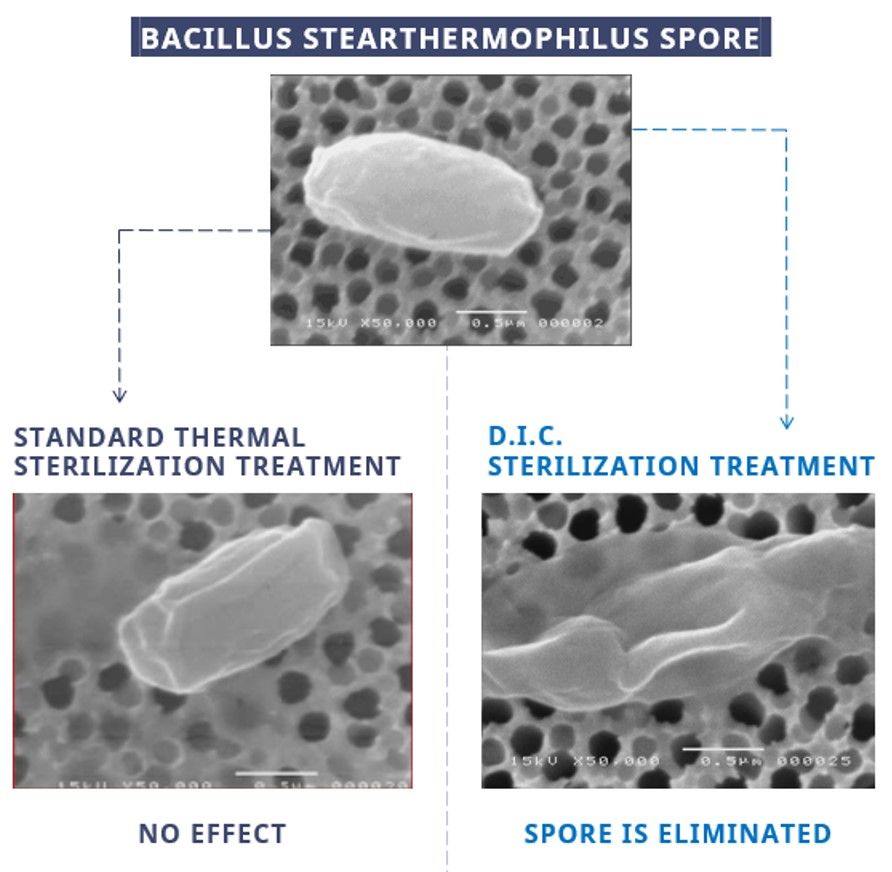 HIGHEST QUALITY STANDARDS
SPORES AND BACTERIA ELIMINATION
(E.Coli, Salmoella, Listeria…)
ENZYMATIC DEACTIVATION
FRESH OR DRY
An efficient and economical alternative to the classic sterilization systems (autoclave, UV sterilizer, gamma irradiation…). Thanks to a fast processing time of a few seconds only per batch, D.I.C. does not alter the products, preserving both their organoleptic and nutritional values.
Compliant matrices:
Nuts: walnuts, almonds, cashews, pistachio, hazelnuts…
Pulses, seeds, grains, cereals: wheat, rice, lentils, chickpeas, soy, sunflower seeds, pumpkin seeds, sesame, cocoa…
Plant-based matrices: vanilla pods, aromatic leaves, peppers, sundried tomatoes, dried garlic, cannabis…
Animal matrices: insects, dried meat, dried fish…
Whole spices, dried: peppercorn, cinnamon, ginger, turmeric, juniper berry…
Explore a whole new approach to cannabis processing, with original, innovative treatments that guarantee high quality products, reaching new standards on the market.
Sterilization for medical use
Essential oil extraction with no CBD degradation
Improved accessibility for solvent extraction
Fast controlled decarboxylation
Faster drying with color preservation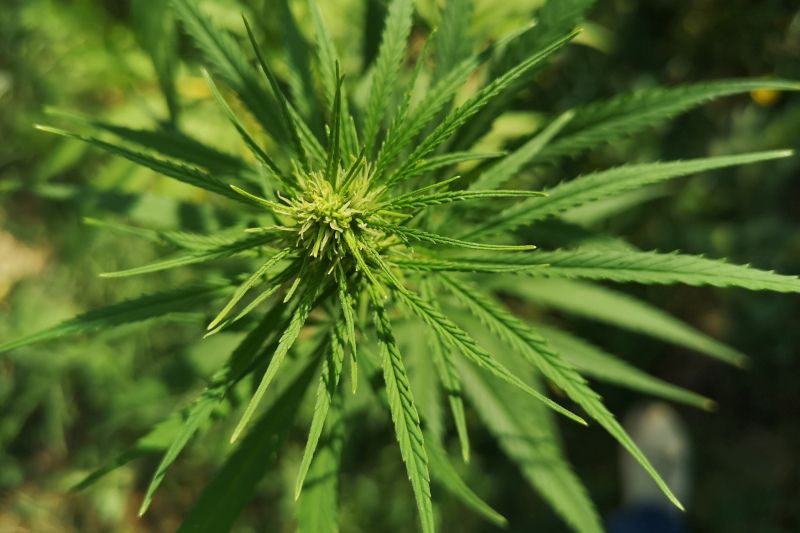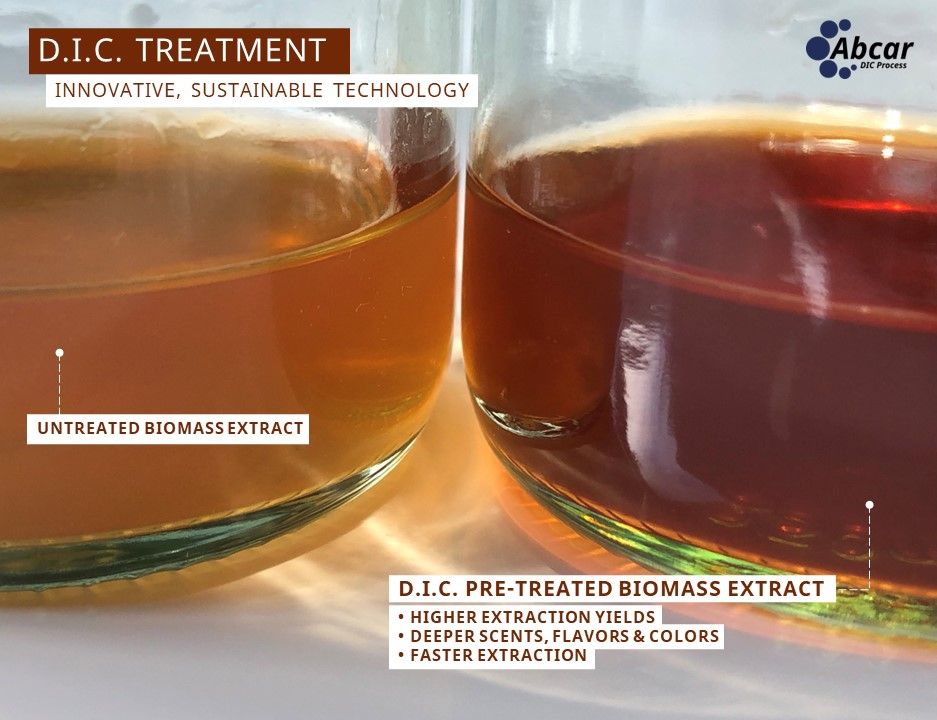 Non-volatile compounds extraction
Boost extraction yields and develop new extract qualities.
D.I.C. pre-treatment increases compounds availability, making it possible to exploit the matrix potential to its maximum.
Improve extraction yields
Introduce new standards
Optimize the matrix compounds potential
Optimized extraction process with D.I.C.
D.I.C. PRE-TREATMENT
1 min
OPTIMIZED EXTRACTION
(press, solvent, co²…)
Introducing D.I.C. to the cocoa market, for a more efficient production chain:
Stop fermentation before or after drying
5 log kill step, eliminates spores
Extend conservation duration, prevents molds
Improved dehusking
New ways of roasting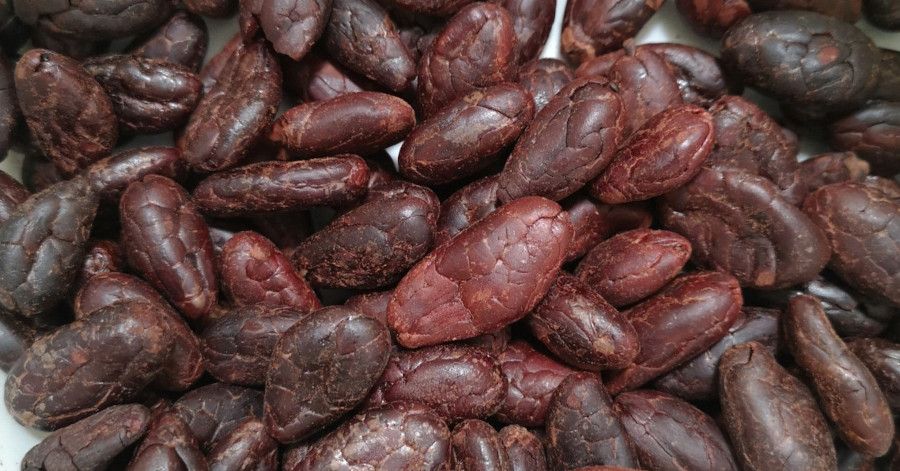 Cocoa process with D.I.C.
D.I.C. TREATMENT
A few seconds
STANDARD PROCESS
(Long shelf life / Improved dehusking / Roasting)
D.I.C. ROASTING
90 seconds to 3 min
A NEW WORLD
Simple process line / New products / New tastes
Untreated bay powder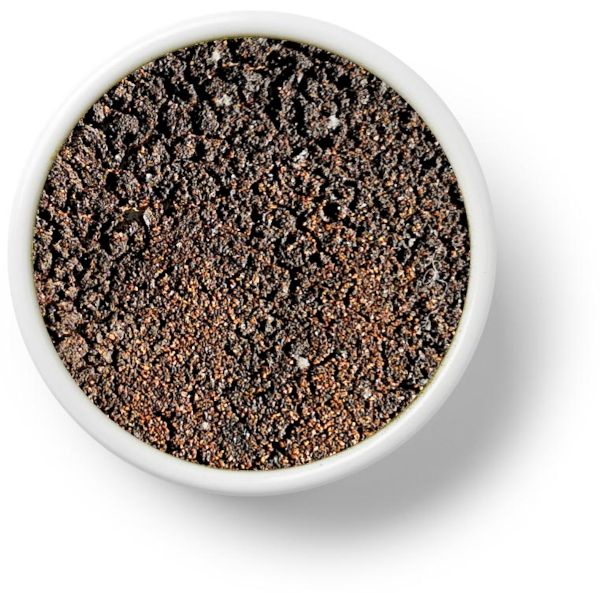 D.I.C. treated bay powder
Avoid oxidation - Preserve polyphenols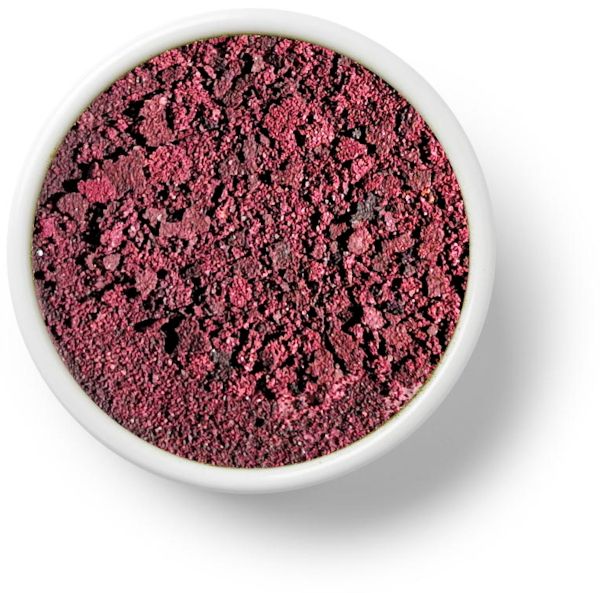 Natural treatment to boost and preserve your bay products like cascara, açai, etc.
Prevent oxidation of the pulp
Facilitate extraction
Improve separation of the pulp and the stone
Accelerate drying time
Depulping process with D.I.C.
DEPULPING AND DRYING
Easier pulping, faster drying
FINAL POWDER
No oxidation, no mould, no spores.
Refine your vanilla offer, curating the highest quality range of beans and ingredients on the market with optimum aromas and sents.
Improve extraction and valorisation of the pods
Accelerate drying time
Minimize production waste
Ensure food safety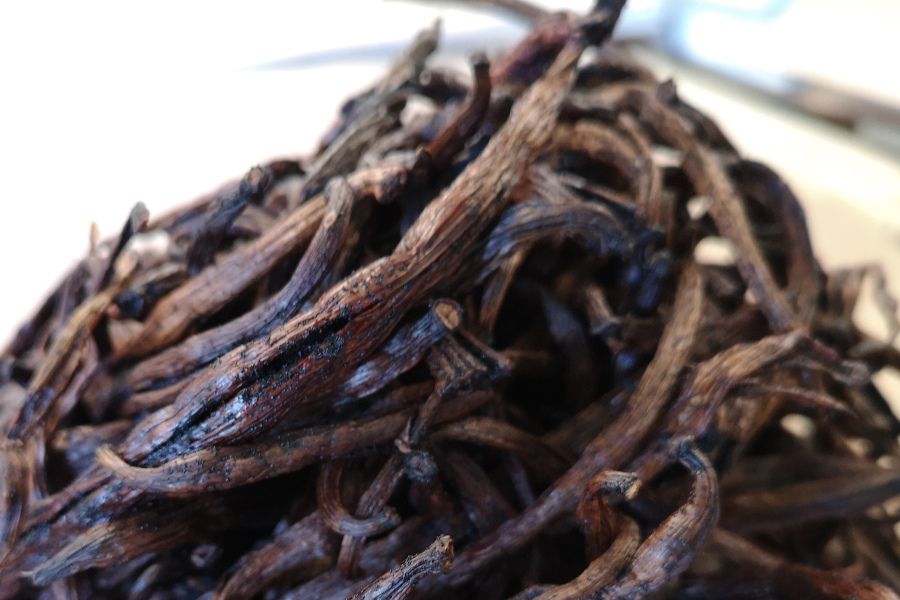 Vanilla process with D.I.C.
DRYING
Better grinding. No spores, no bacteria, no mold.
EXTRACTION
Better accessibility
Open new market doors with unique peppercorn shapes and colors.
Sterilization for food safety and waste reduction
Anti-oxidation for a unique, green dried bay color
Texturization for a full, rounded dried bay shape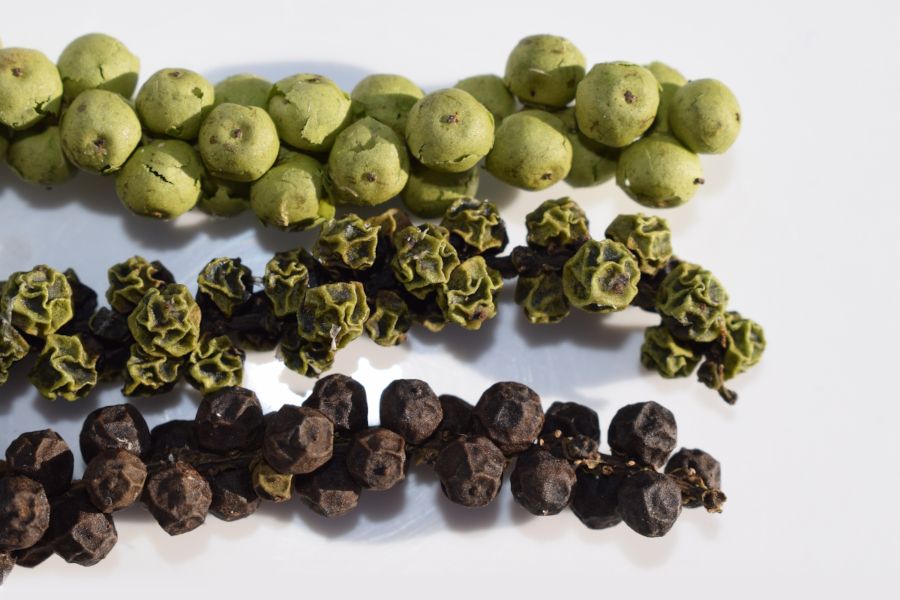 Fresh peppercorn process with D.I.C.
D.I.C. TREATMENT
30 seconds
OPTIMIZED DRYING
No oxidation, faster drying, lower final moisture
FINAL PRODUCT
Free from spores, green color
Dry peppercorn final process with D.I.C.
D.I.C. TREATMENT
30 seconds
FINAL PRODUCT
Free from spores, molds, bacterias
A flash texturation (1 to 2 seconds) to help shell removal on dried nuts and grains, with no impact on the core product
Texture the skin only, and preserve both the raw material and its nutritional values
Make silver skin removal quick and easy, and preserve up to x3 more antioxidant in the coffee beans.
Brush off cashew and cocoa shells, with no force.
No product loss during dehusking.
Dehusking process with D.I.C.
D.I.C. TREATMENT
1 to 2 seconds
DEHUSKING
brush off skins and shells effortlessly