More effective than any standard steam sterilization technologies, D.I.C. can reach a 5 log sterilization in only a few seconds.
The process is precisely adapted to each matrice, ensuring no degradation of the product compounds.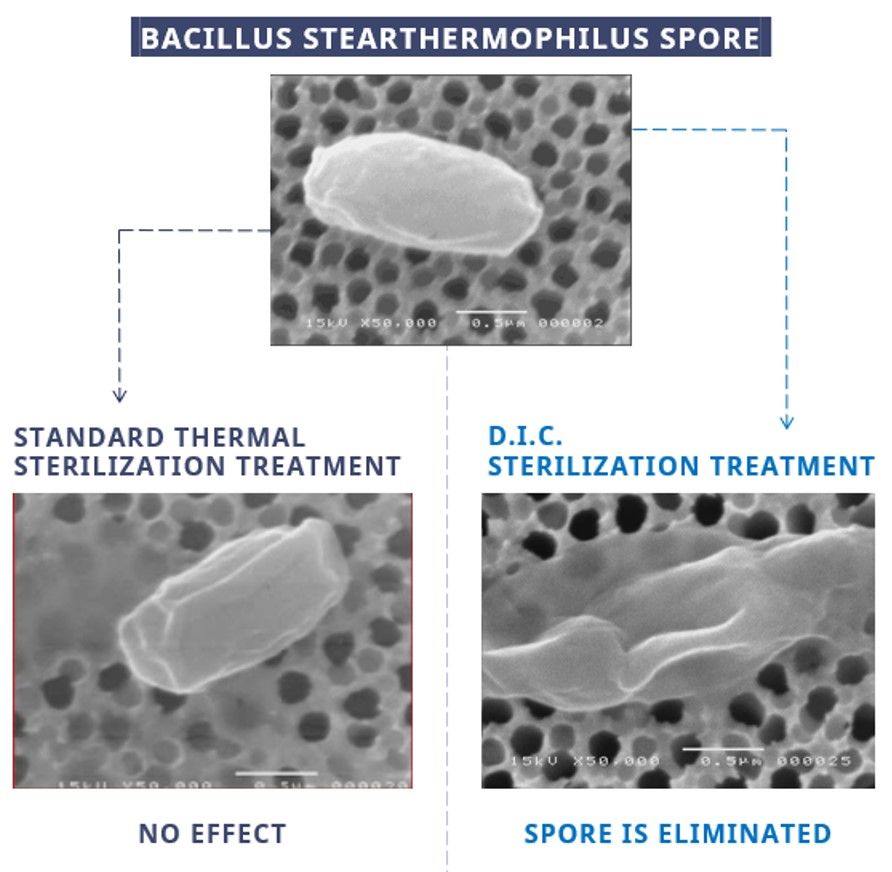 HIGHEST QUALITY STANDARDS
SPORES AND BACTERIA ELIMINATION
(E.Coli, Salmoella, Listeria…)
ENZYMATIC DEACTIVATION
FRESH OR DRY
An efficient and economical alternative to the classic sterilization systems (autoclave, UV sterilizer, gamma irradiation…). Thanks to a fast processing time of a few seconds only per batch, D.I.C. does not alter the products, preserving both their organoleptic and nutritional values.
Compliant matrices:
Nuts: walnuts, almonds, cashews, pistachio, hazelnuts…
Pulses, seeds, grains, cereals: wheat, rice, lentils, chickpeas, soy, sunflower seeds, pumpkin seeds, sesame, cocoa…
Plant-based matrices: vanilla pods, aromatic leaves, peppers, sundried tomatoes, dried garlic, cannabis…
Animal matrices: insects, dried meat, dried fish…
Whole spices, dried: peppercorn, cinnamon, ginger, turmeric, juniper berry…