Fruit & Vegetable Snacking
Whether you wish to open new prospects on the snack food market, or simply boost an actual range of healthy snacks, D.I.C. offers a plethora of development opportunities for the snacking segment.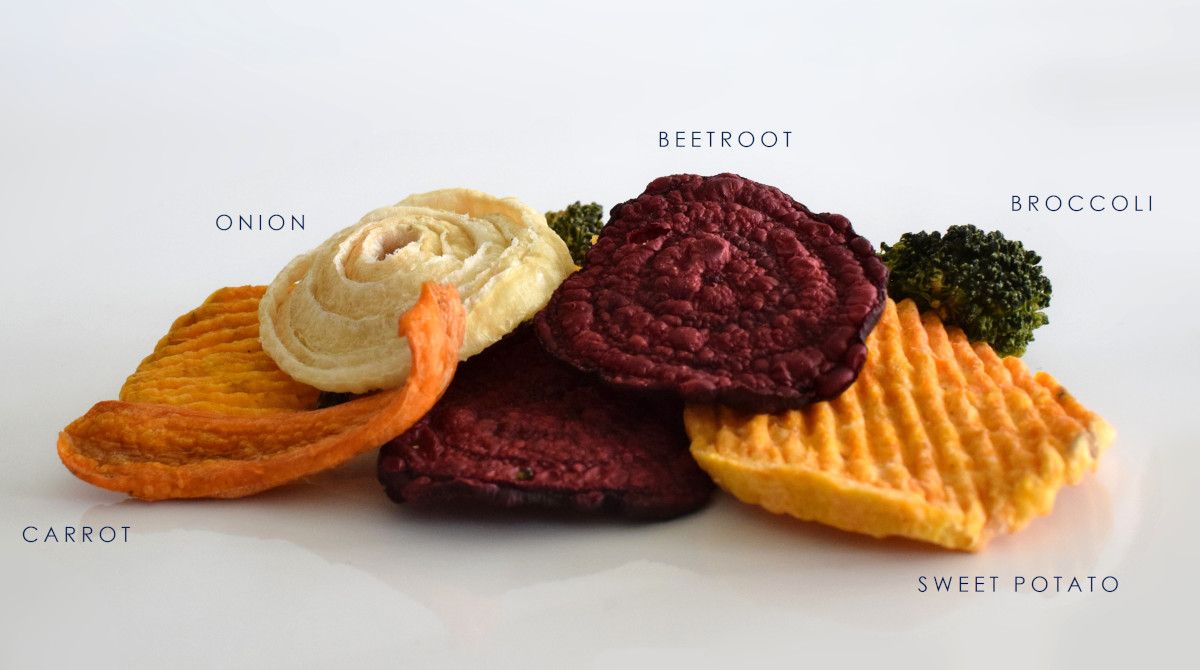 Dry Fruit and Vegetable process with D.I.C.
RAW FRESH MATERIAL
Apple, Carrot, Beetroot…
~85-95% water content
PEELING AND CUTTING
Shape it as you want:
slices, fries, cubes…
STANDARD AIR DRYING
Down to a 15 to 25%
moisture content
D.I.C.
Puffing the structure
A few seconds
FINAL DRYING
Hot air or infrared drying
Quickly goes down to 3%
SURPASS THE STANDARDS
Texturize products that extrusion cannot texturize
Extend shelf-life duration to the very long term
5 log sterilization
MEET CONSUMERS NEEDS
High nutritional benefits
No oil, no frying
Zero additive
Top organoleptic qualities
DISRUPT THE SNACKING CODES
Make healthy snacks fun and attractive to kids
Develop new, innovative, healthy snacks
SUSTAINABILITY MADE TASTY
D.I.C. also rimes with valorization: transform downgraded fruits and vegetables into crunchy, tasty crisps with a near infinite shelf-life duration.
HEALTH BENEFITS
D.I.C.'s thermomechanical action makes it possible to treat the products 100% naturally, without adding any oil, sugar, nor additive/preservative.
Nutrients and fibers are kept intact to the consumer's health benefit.
Dry Vegetable Healthy Snacking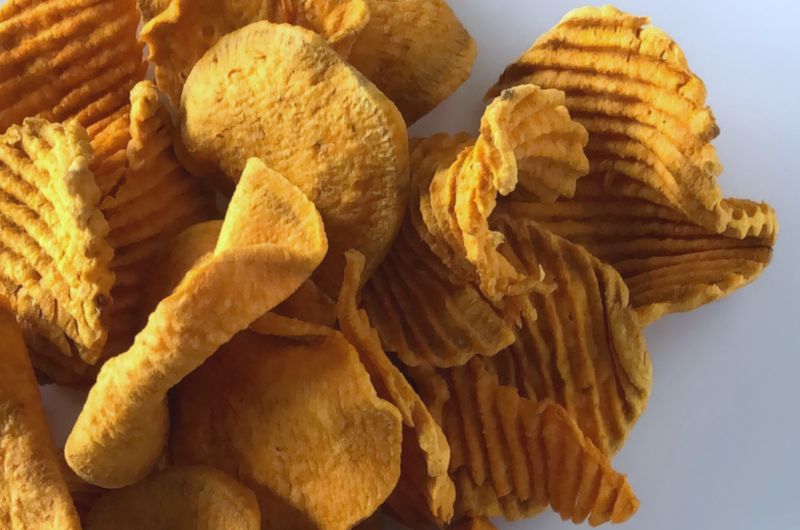 Sweet Potato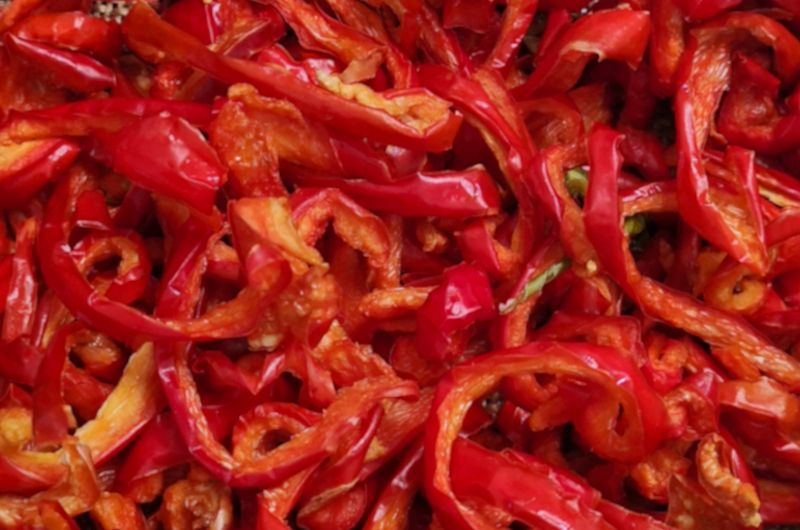 Bell Pepper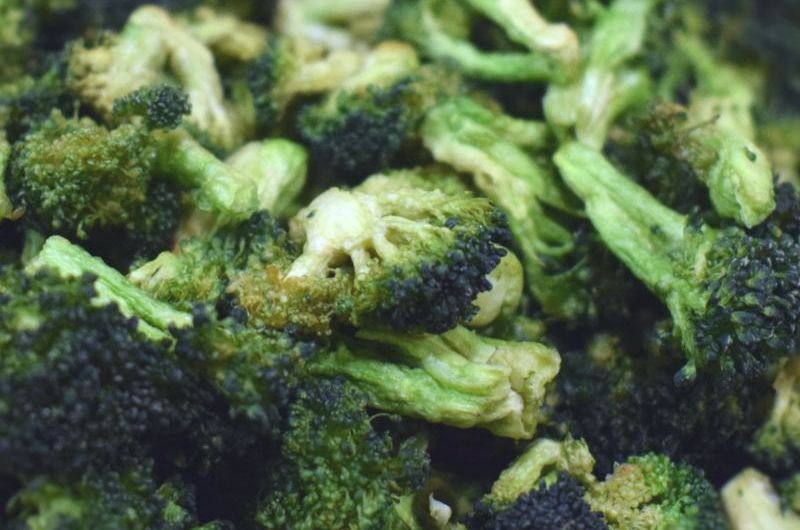 Broccoli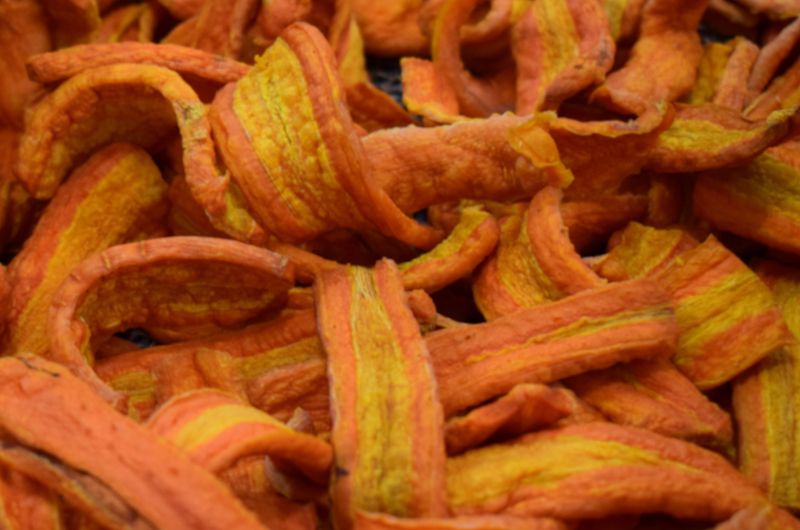 Carrot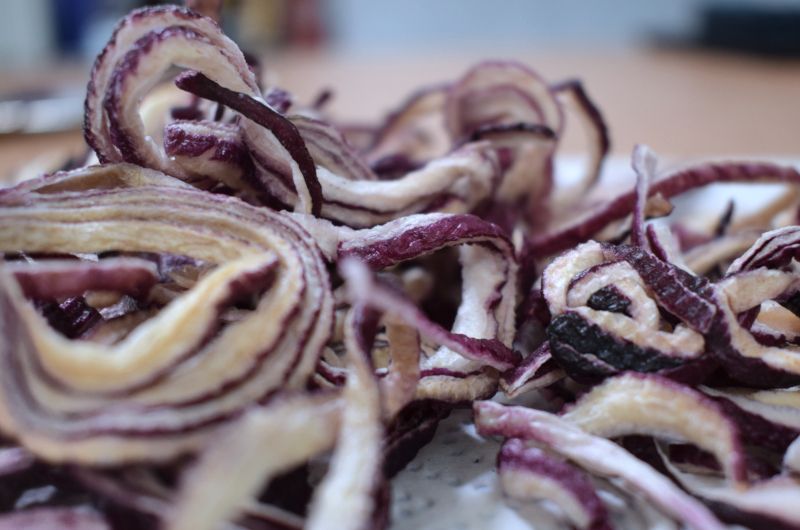 Onion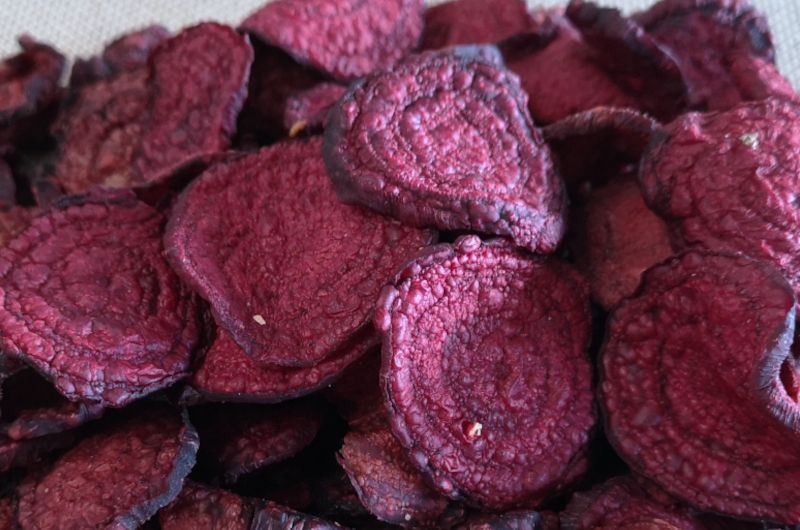 Beets
Dry Fruit Healthy Snacking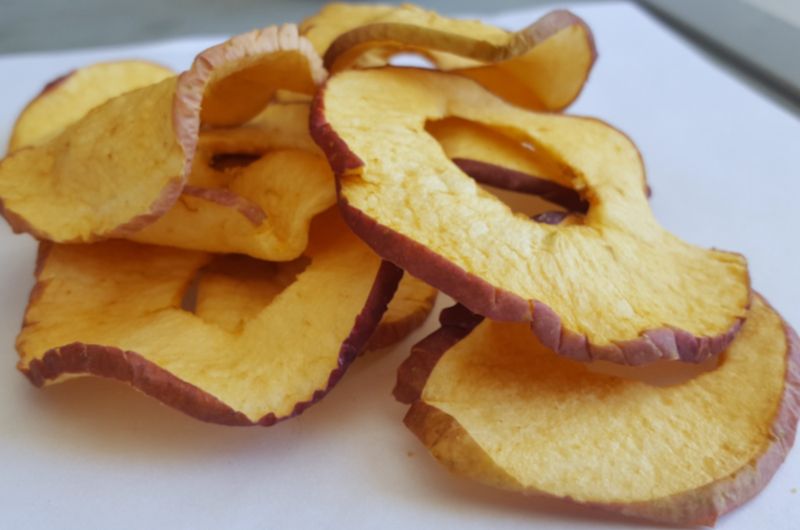 Apple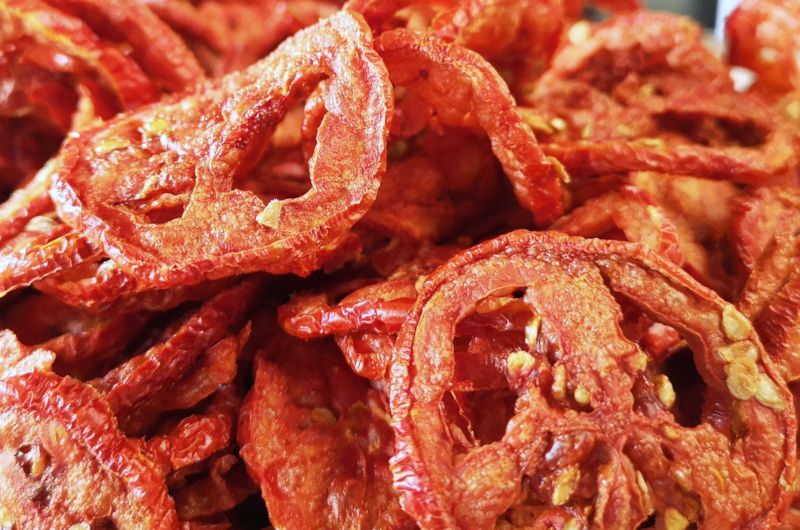 Tomato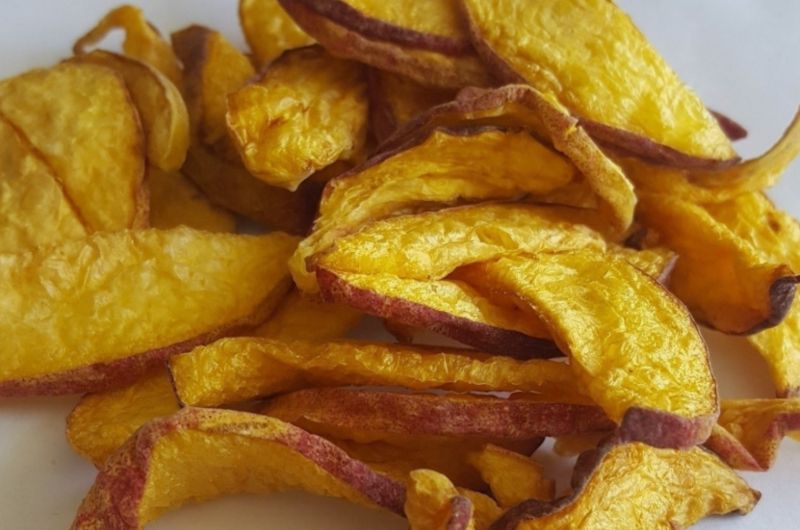 Peach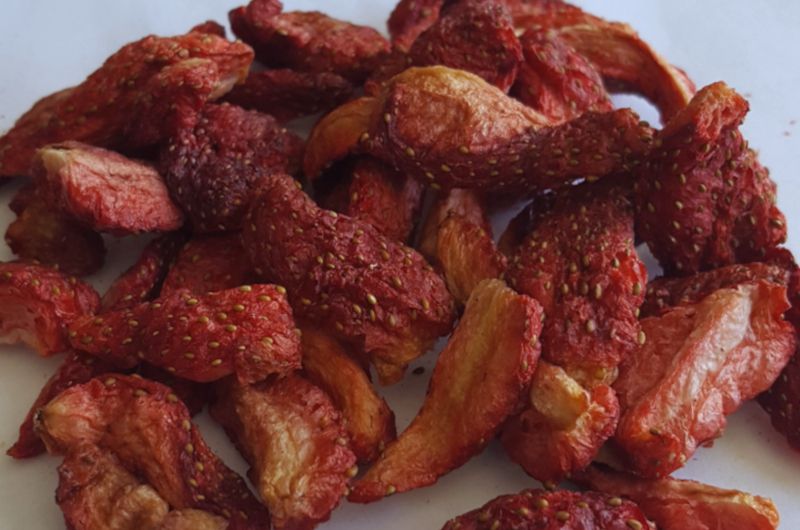 Strawberry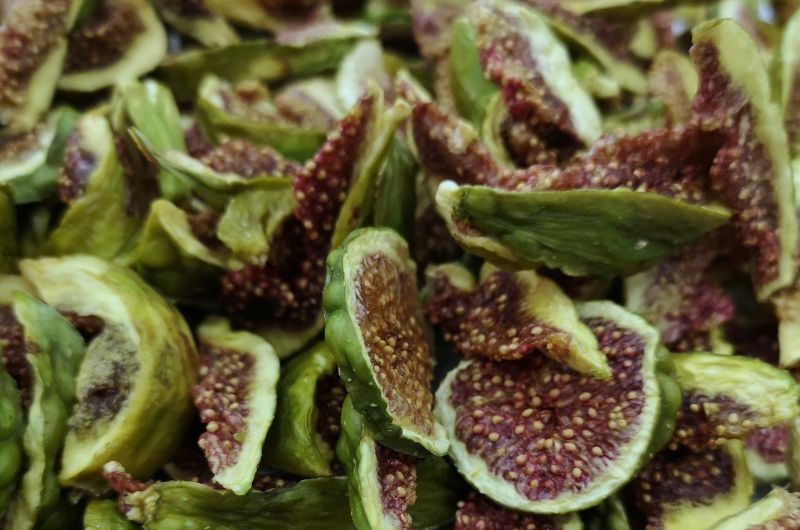 Fig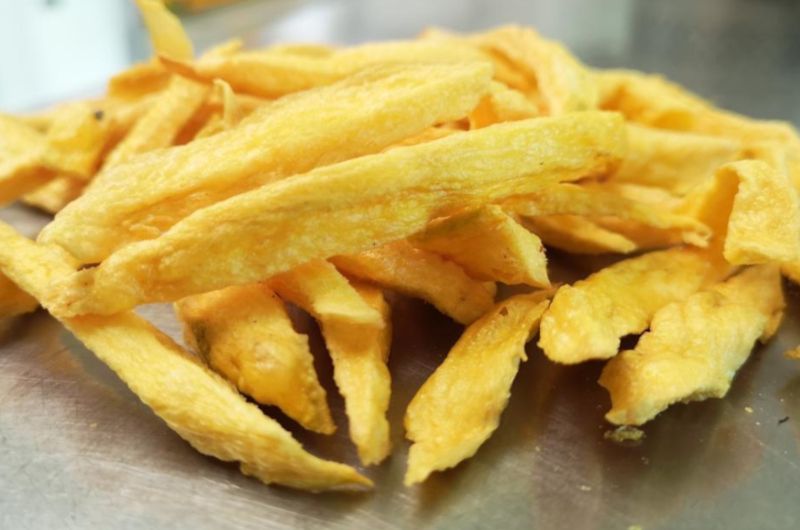 Mango