Open new market doors with unique peppercorn shapes and colors.
Sterilization for food safety and waste reduction
Anti-oxidation for a unique, green dried bay color
Texturization for a full, rounded dried bay shape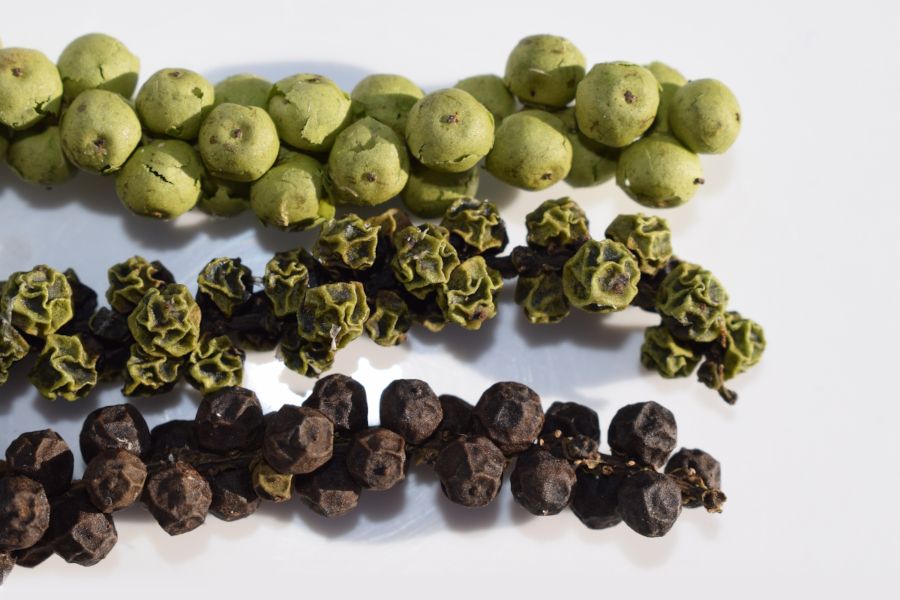 Fresh peppercorn process with D.I.C.
D.I.C. TREATMENT
30 seconds
OPTIMIZED DRYING
No oxidation, faster drying, lower final moisture
FINAL PRODUCT
Free from spores, green color
Dry peppercorn final process with D.I.C.
D.I.C. TREATMENT
30 seconds
FINAL PRODUCT
Free from spores, molds, bacterias