Crunchy mango snacks
March 14, 2023
One of our main goals is to make it easier for people in the food industry to develop innovative, healthy snacking products, that do not compromise the consumers budget, or taste pleasure.
Our D.I.C. technology optimizes your operations, while transforming your dehydrated products (like fruits and vegies, or even cheese and plant protein) into the most delicious, original and affordable crispy snacks.
We work with all kinds of food industrials, and we love seeing all the opportunities D.I.C. brings to our clients: unleashing the full potential of dried fruits and vegetables, developing high end snacks loaded with health benefits for the consumers, or even valorizing downgraded food products into tasty, long-lasting snacks and ingredients.
So, if you are in the drying industry, get in touch, you will discover the magic D.I.C. can bring to your product !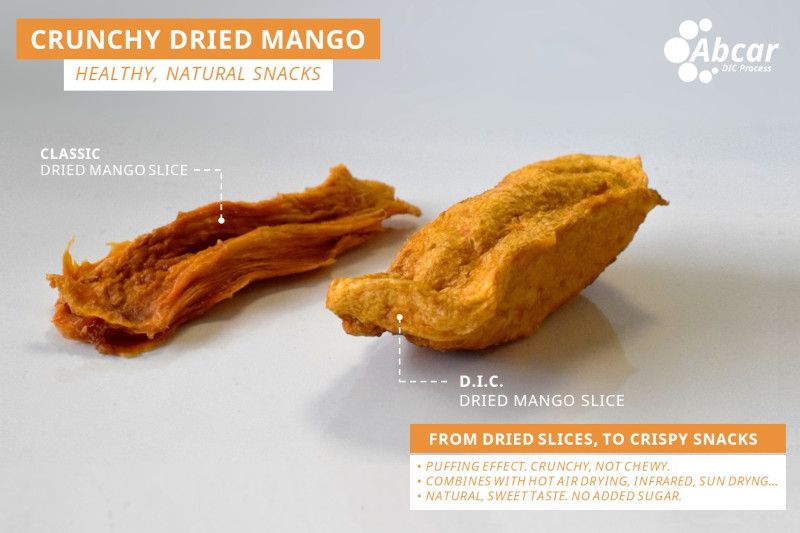 React on LinkedIn