Ensuring dry goods food safety with D.I.C.
May 16, 2022
In a period of global uncertainty, couldn't we optimize dry goods storage, so we wouldn't have to worry about shelf life anymore ?
Whether you are dealing with cereals, leguminous plants, coffee, cacao, or even dried fruits and vegetables, our D.I.C. technology allows to stabilize industrial food stocks and give them a near infinite shelf life.
Eliminating spores, bacteria, molds or even insects, D.I.C. can secure long term stocks.
D.I.C. has no negative impact on compounds and nutrients. On the contrary, deactivating enzymes it can reduce oxidation risks on sensible products.
Not only it is an answer to the long-term conservation problematics, D.I.C. is also a guarantee for food safety, and a solution to preserve nutritional values.
Let's move standard shelf life from 1-2 years to 20 years + !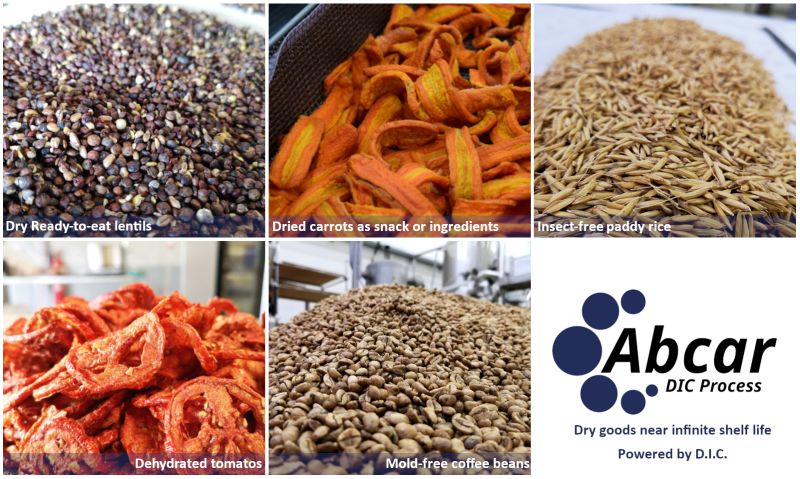 React on LinkedIn