Experimenting with Artemisia Annua
September 14, 2021
Time has come to harvest and dry the Artemisia Annua we planted and grew this year.
We will run HPLC on the various extracts from the different parameters tried, to see how volatile and non-volatile compounds are responding to the D.I.C.
We should publish soon on the effect of combining D.I.C. with hot air drying or solar drying and its effect on the dry material compounds from Artemisia Annua.
Spoiler alert: we should get the same results as those we have already confirmed on leaves like Tea or Stevia:
• Faster drying (D.I.C. treated Artemisia Annua sun dried in 1.5 days, compared to 3.5 days not treated)
• Prevention of mold and yeast
• Better availability of non-volatile compounds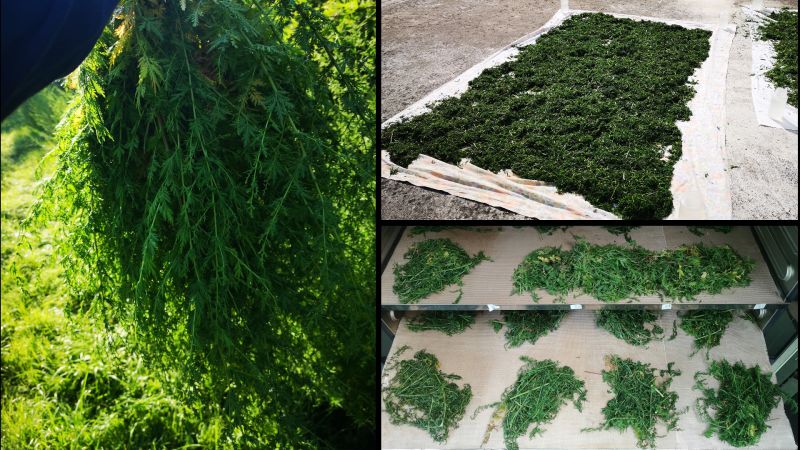 React on LinkedIn