Taking extraction to the next level
November 9, 2022
Taking extraction to the next level
We believe that innovation is a major lever of improvement for the industry, offering new ways of working more efficiently, at lower costs, with a lower environmental impact.
Our D.I.C. technology comes as a pre-treatment, combining with standard industrial extraction methods, to produce better quality extracts in less time, with less energy, and at lower costs: its thermomechanical action expands the structure of the matrices to increase compounds accessibility.
Whether you extract compounds by press, traditional solvent, or supercritical CO²… D.I.C. can be the answer to your development problematics.
Bonus: you will get a free kill-step prior to your extraction
Feel free to contact us to get more information about our process and its extraction applications.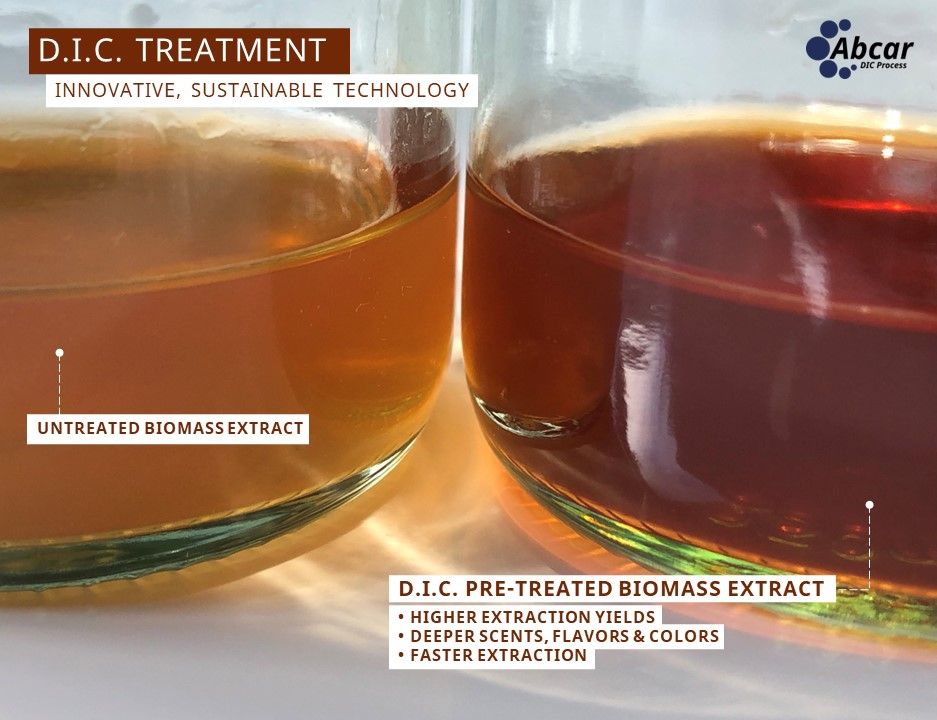 React on LinkedIn